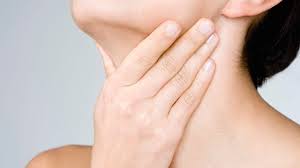 Over 20 million Americans have some form of thyroid disease. The thyroid gland can produce too much hormone,
hyper
thyroidism, or too little hormone,
hypothyroidism
. To help diagnose an autoimmune thyroid disease and to separate it from other forms of thyroiditis, a thyroid antibody test is ordered. This tests helps diagnose thyroid dysfunction and determine causes of goiter or other reasons for low or high thyroid hormone levels. The
thyroid antibody test
is usually ordered along with the
thyroid panel
.  If you need a more comprehensive thyroid test, you should consider the
Thyroid Complete
panel which includes:
thyroid panel
Free T3
Free T4
Total T3
Thyroid Antibodies – both TPO and antithyroglobulin
Reverse T3
Customers can order their own lab tests at https://HealthOneLabs.com and we will provide the doctor's order.   When you order a Thyroid Antibody Test, you will get your blood drawn at a local patient service center and we will provide you results as soon as they are completed.   When you receive your results, it is clearly annotated if your thyroid antibodies, both 1) antithyroglobulin antibody and 2) thyroid peroxidase (TPO) antibodies are outside normal limits. Typically, when the test results indicate the presence of thyroid antibodies there is an autoimmune thyroid issue. Furthermore, the higher the level, the more likely that there is an autoimmune thyroid issue. Testing over time helps establish a baseline since increasing levels autoimmune activity is more significant than stable levels. Lastly, if antibodies are present in a pregnant woman there is an increase risk to the fetus and newborn to develop hypothyroidism or hyperthyroidism. The
Thyroid antibody test
is a simple and inexpensive blood test and can provide valuable insight into thyroid function.
What are the Diseases Typically Associated with Thyroid Antibodies?
Thyroid and autoimmune disorders, such as thyroid cancer, Type 1 diabetes, rheumatoid arthritis, pernicious anemia, etc., are likely to have mild to moderately elevated thyroid antibodies. High concentrations of thyroid antibodies are frequently indicated in thyroid autoimmune diseases such as as
Hashimoto
and Graves diseases. Negative test results means that the autoantibodies are not present in the blood at the time of testing. This does not indicate that you do not have an autoimmune disease, so repeat testing may be done at a later date to see if antibodies develop. There's a small percentage of people who have autoimmune thyroid disease but do not have autoantibodies. Conversely, a certain percentage of people who are healthy may be positive for one or more thyroid antibodies. The risk of developing thyroid disease may increase with time so a doctor may track and test to ensure thyroid disease can be diagnosed and treated early. Take control of your health by ordering your own discount lab tests online:  secure, fast and a great value.  Https://HealthOneLabs.com.