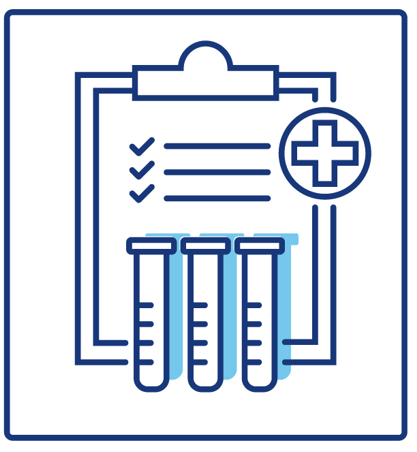 Thyroid Complete
$179.99
Thyroid panel to determine thyroid function. Order your own discount lab tests.
The Thyroid Complete is a discount online blood lab test that includes a comprehensive set of tests to determine thyroid function:
Thyroid Stimulating Hormone (TSH)
T3 Uptake
T3 Total
Free T3 (FT3)
T4 (Thyroxine)
Free Thyroxine Index
Free T4 (FT4)
Antithyroglobulin Antibody
Thyroid Peroxidase (TPO) Antibodies
Reverse T3 (RT3)
Please allow 4-6 business days for the online results of this test.
Preparation: No special preparations on your part for this test. As with any blood draw, it is a good practice to drink water ahead of the draw so that you are well hydrated.
Please be advised, that our services are strictly self pay and are not eligible for submission as a claim to your health insurance provider. However, you can submit the receipt for reimbursement to many Flexible Spending and Health Savings Accounts for reimbursement.