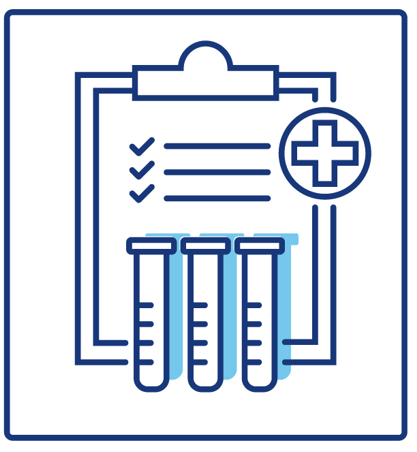 Women's Health Value Package
$99.99
CBC, metabolic panel, cholesterol/lipids, TSH, complete urinalysis
Women's Health Value Package
includes three commonly ordered blood and urine tests, however, can be ordered by males interested in TSH values. During the online ordering process, you will have an opportunity to specify your gender.
Comprehensive Health Profile

Lipid Panel
Complete Blood Count
Comprehensive Metabolic Panel

Thyroid Stimulating Hormone
Complete Urinalysis
Preparation:
You should fast 12 hours prior to this blood test, unless you are diabetic or pregnant. Fasting means abstaining from food and any non-water drinks. Do drink plenty of water while fasting and continue with any prescribed medications. You will be asked to provide a urine specimen at the Patient Service Center. At the Patient Service Center, a technician will provide you with a container and direct you to a private bathroom for the collection. The Urinalysis test is a mid-stream, "clean" catch.
Estimated time to receive results is 2-3 days.
Please be advised, that our services are strictly self pay and are not eligible for submission as a claim to your health insurance provider. However, you can submit the receipt for reimbursement to many Flexible Spending and Health Savings Accounts for reimbursement.