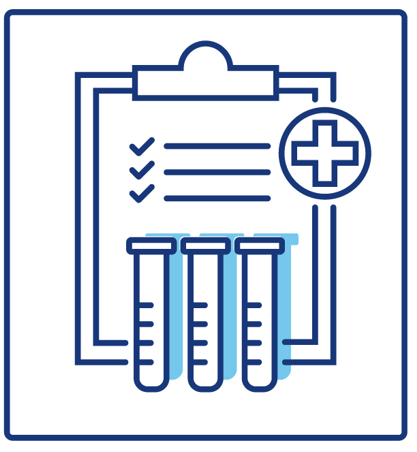 Vitamin D, 25-Hydroxy, Total, Immunoassay
$59.99
This test will measure Vitamin D levels.
The Vitamin D test is used to determine if bone weakness, bone malformation, or abnormal metabolism of calcium is occurring as a result of a deficiency or excess of vitamin D.
Since vitamin D is a fat-soluble vitamin and is absorbed from the intestine like a fat, vitamin D tests are sometimes used to monitor individuals with diseases that interfere with fat absorption, such as cystic fibrosis and Crohn's disease, to assure that they have adequate amounts of vitamin D. Vitamin D tests are sometimes used to determine effectiveness of treatment when vitamin D, calcium, phosphorus, and/or magnesium supplementation is prescribed.
Expect results in 1-2 business days.
Preparation: This is not a fasting test.
Please be advised that our services are strictly self-pay and not eligible for submission as a claim to your health insurance provider, medical bill sharing company, Medicare/Medicaid or other third-party payor.
  17306