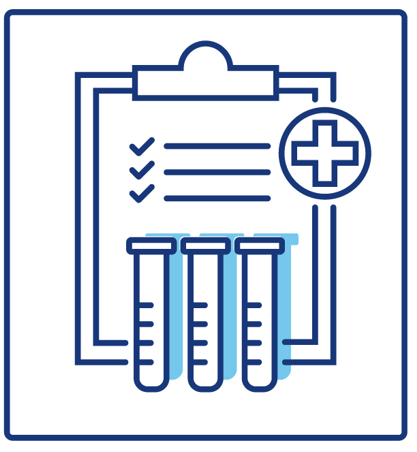 Vitamin B12 and Folate
$59.99
Blood test to measure levels of Vitamin B12 and Folate.
Vitamin B12 and Folate is primarily ordered to help diagnose the cause of macrocytic anemia. This test is ordered when large RBCs and a decreased hemoglobin concentration are found during a CBC test. Folate, B12, and an assortment of other tests may be ordered to help evaluate the general health and nutritional status of a patient with signs of significant malnutrition or malabsorption. This may include people with alcoholism and those with conditions associated with malabsorption such as celiac disease, Crohn's disease, and cystic fibrosis.
Expect results in 1-2 business days.
Preparation: This is not a fasting test.
Please be advised that our services are strictly self-pay and not eligible for submission as a claim to your health insurance provider, medical bill sharing company, Medicare/Medicaid or other third-party payor.
7065