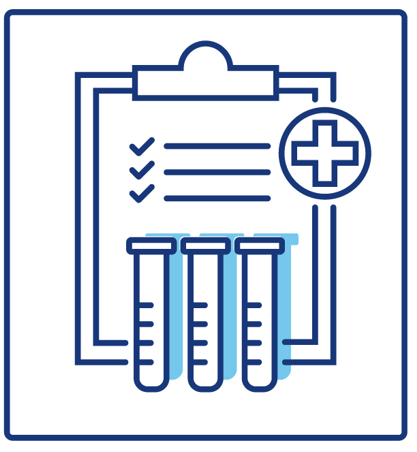 Urinalysis, Complete
$29.99
A health screening profile consisting of 10 or more component tests that is routinely ordered as part of an annual physical exam. This test can be used to screen for and monitor diseases and conditions, such as kidney stones, diabetes, urinary tract infections, and liver disease. This is not a drug test.
Urinalysis component tests include (some may be reflex):
Color: reddish brown urine may be caused by certain medications, diet, or blood.
Clarity (turbidity): clear is normal; bacteria, blood, mucus, crystals can produce cloudy urine.
Odor: E. coli can cause foul odor, diabetes can cause sweet, fruity odor.
Specific Gravity: indicates how well the kidneys are able to adjust the level of water in urine.
pH: urine pH may be adjust by certain types of treatment, e.g. in prevention of kidney stones.
Protein: none is normal, protein can be caused by exercise, fever, pregnancy or kidney disease.
Glucose: none or little is normal, higher levels can be due to diabetes or kidney problems.
Nitrites: presence may indicate urinary track infection (UTI)
Leukocyte esterase: detect WBC & may indicate UTI
Ketones: large amounts could indicate diabetic ketoacidosis; also low carb diet can cause this.
Red or White Blood Cells: normally not in urine, requires follow-up to determine cause.
Casts: presence may indicate kidney disease
Crystals: large amounts may indicate kidney stones, metabolism problem.
Bacteria: normally none, presence may indicate infection.
This is a non-fasting urine test that results in 1-2 business days.
Please be advised that our services are strictly self-pay and not eligible for submission as a claim to your health insurance provider, medical bill sharing company, Medicare/Medicaid or other third-party payor.