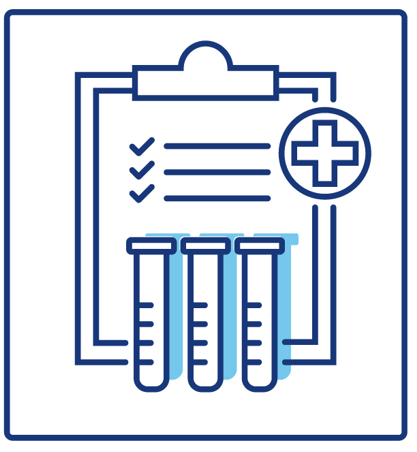 Sex Hormone Binding Globulin (SHBG)
$59.99
To evaluate whether the concentration of sex hormone binding globulin (SHBG) is affecting the amount of testosterone available to the body's tissues
Sex Hormone Binding Globulin (SHBG) levels are under the positive control of estrogens and thyroid hormones, and are suppressed by androgens. These influences dynamically control the liver synthesis of this carrier protein. Decreased levels of SHBG are frequently seen in hirsutism, virilization, obese postmenopausal women, and in women with diffuse hair loss. Increased levels may be present in cases of hyperthyroidism, testicular feminization, cirrhosis, male hypogonadism, pregnancy, women using oral contraceptives, and prepubertal children.
This test is used to evaluate whether the concentration of sex hormone binding globulin (SHBG) is affecting the amount of testosterone available to the body's tissues
Estimated time to receive results is 2-4 days.
Preparation: No special preparation is required for you with this blood test. As with any blood draw, it is a good practice to drink water in advance so you are well hydrated.
Please be advised, that our services are strictly self pay and are not eligible for submission as a claim to your health insurance provider. However, you can submit the receipt for reimbursement to many Flexible Spending and Health Savings Accounts for reimbursement.