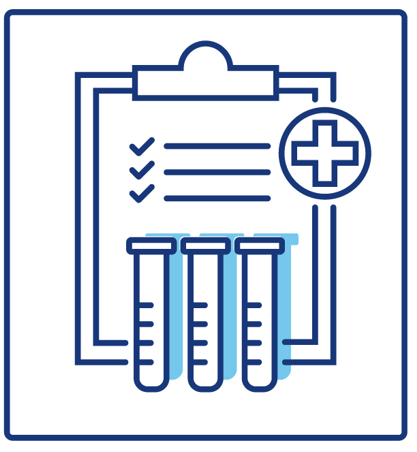 Rheumatoid Arthritis Factor
$129.99
This test detects and measures rheumatoid factor (RF) in the blood. RF is an autoantibody, an IgM (immunoglobulin M) protein that is produced by the body's immune system. Autoantibodies attack a person's own tissues, mistakenly identifying the tissue as "foreign." While the biologic role of RF is not well understood, its presence is useful as an indicator of inflammatory and autoimmune activity.
Rheumatoid Factor IgA, IgG, IgM
Rheumatoid Arthritis (RA) is an autoimmune disease characterized by chronic, systemic inflammation, which predominantly affects the synovial membranes and articular structures in joints but may damage organs such as the heart and lungs.
Positive Rheumatoid Factor results are suggestive of RA, but the low specificity precludes a definitive diagnosis.Positive results are also common in patients with other rheumatic diseases and conditions that can mimic RA.
Estimated time to receive results is 5-6 days.
Preparation: No special preparation is needed. Fasting is not required for this blood test. In general, being well hydrated (drinking plenty of water before the blood draw) will help make your veins somewhat easier to locate and access for the blood draw.
Please be advised, that our services are strictly self pay and are not eligible for submission as a claim to your health insurance provider. However, you can submit the receipt for reimbursement to many Flexible Spending and Health Savings Accounts for reimbursement.
Quest test code 19705