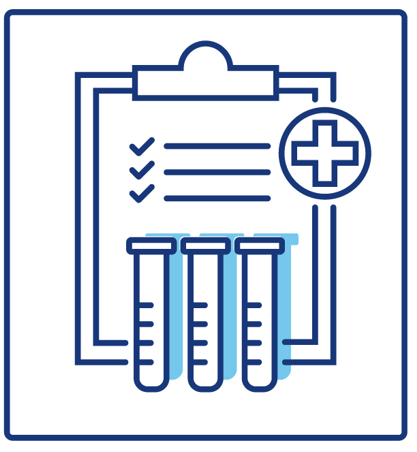 PSA Free and Total
$69.99
PSA Free & Total test can assist with probability of cancer.
The
PSA Free and Total
test is typically ordered for men over 50 years with total PSA between 4.0 and 10.0 ng/mL, the percent (%) free PSA gives an estimate of the probability of cancer. In these circumstances the measurement of the % free PSA may aid in avoiding unnecessary biopsies. Elevated levels of Prostate Specific Antigen (PSA) have been associated with benign and malignant prostatic disorders.
Please allow 6-7 days for the results of this test.
Preparation: No special preparation is required for you with this blood test.
Please be advised that our services are strictly self-pay and not eligible for submission as a claim to your health insurance provider, medical bill sharing company, Medicare/Medicaid or other third party payor.