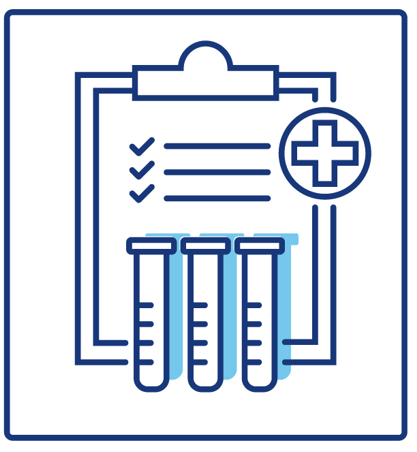 PSA Free and Total
$69.99
Prostate Specific Antigen (PSA) have been associated with benign and malignant prostatic disorders
In men over 50 years with total PSA between 4.0 and 10.0 ng/mL, the percent (%) free PSA gives an estimate of the probability of cancer. In these circumstances the measurement of the % free PSA may aid in avoiding unnecessary biopsies. Elevated levels of Prostate Specific Antigen (PSA) have been associated with benign and malignant prostatic disorders. Studies indicate that in men 50 years or older measurement of PSA is a useful addition to the digital rectal exam in the early detection of prostate cancer. In addition, PSA decreases to undetectable levels following complete resection of the tumor and may rise again with recurrent disease or persist with residual disease. Thus, PSA levels may be of assistance in the management of prostate cancer patients.
Please allow 6-7 days for the results of this test.
Preparation: No special preparation is required for you with this blood test. As with any blood draw, it is a good practice to drink water in advance so you are well hydrated.
Please be advised, that our services are strictly self pay and are not eligible for submission as a claim to your health insurance provider. However, you can submit the receipt for reimbursement to many Flexible Spending and Health Savings Accounts for reimbursement.