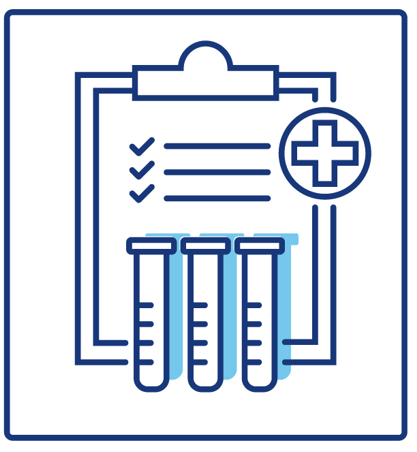 Phosphate (as Phosphorus)
$29.95
CPT Code(s) 84100 Quest code 718
Methodology: Spectrophotometry (SP)
Reference Range(s)
4.0-9.0 mg/dL

1 Week-2 Years

4.0-8.0 mg/dL

3-12 Years

3.0-6.0 mg/dL

13-64 Years

2.5-4.5 mg/dL

>64 Years

2.1-4.3 mg/dL
Clinical Significance
Serum phosphorus (Phosphate) levels alone are of limited diagnostic value and should be correlated with serum calcium levels. An increased phosphorus with decreased calcium suggests either hypoparathyroidism or renal disease. A decreased phosphorus and an increased calcium suggests hyperparathyroidism or sarcoidosis. When both calcium and phosphorus are decreased diagnostic considerations include malabsorption, vitamin D deficiency and renal tubular acidosis. Increased phosphorus and normal or increased calcium suggests Milk-alkali syndrome or hypervitaminosis D.
Alternative Name(s) Phosphorus
Preparation: No special preparations on your part for this test. As with any blood draw, it is a good practice to drink water ahead of the draw so that you are well hydrated.
Please be advised, that our services are strictly self pay and are not eligible for submission as a claim to your health insurance provider. However, you can submit the receipt for reimbursement to many Flexible Spending and Health Savings Accounts for reimbursement.
Estimated time to receive results is 1-2 days