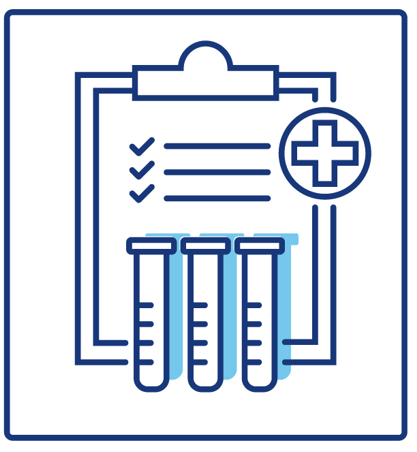 Peanut Total with Reflex (Allergy)
Patients with IgE-mediated allergies may present with one or more of a broad range of non-specific symptoms including bronchospasm, rhinitis, conjunctivitis, recurrent otitis media, urticaria, eczema, angioedema, pruritus, colic, nausea, abdominal pain, vomiting, diarrhea, or anaphylaxis
CPT Code(s)
86003
Includes
If Peanut (f13) IgE is ≥0.10 kU/L, Peanut Component Panel will be added (CPT code(s): 86003 x5).
Methodology
Immunoassay (IA)
Reference Range(s)
See Laboratory Report
Clinical Significance
The ImmunoCAP® Peanut IgE with Reflex allows patients to be screened for allergy to Peanuts. When the result is found to be positive, the ImmunoCAP® Peanut Component Test will automatically be run on the sample to determine which specific Peanut protein/s the patient has sensitivity to. In turn, this provides the clinician with more detailed information in order to assess the level of risk for life-threatening allergic reactions, and provide clarity regarding the patient's risk of an allergic reaction to ease fears and help target effective management.
Alternative Name(s)
ImmunoCAP®
Please be advised, that our services are strictly self pay and are not eligible for submission as a claim to your health insurance provider. However, you can submit the receipt for reimbursement to many Flexible Spending and Health Savings Accounts for reimbursement.
Quest Test Code 91747