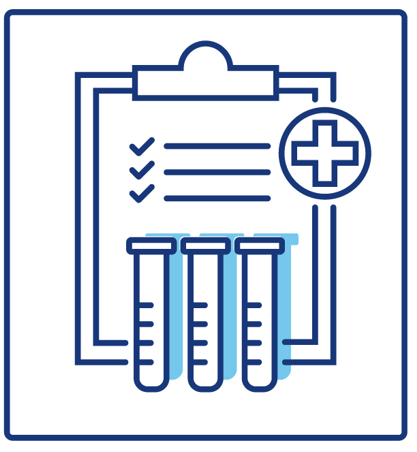 Partial Thromboplastin Time (PTT), Activated
$39.99
The PTT test is ordered when someone has unexplained bleeding or clotting. Along with the PT (which evaluates the extrinsic and common pathways of the coagulation cascade), the PTT is often used as a starting place when investigating the cause of a bleeding
Partial Thromboplastin Time (PTT), Activated
The PTT test is ordered when someone has unexplained bleeding or clotting. Along with the PT (which evaluates the extrinsic and common pathways of the coagulation cascade), the PTT is often used as a starting place when investigating the cause of a bleeding.
Preparation: No special preparation is needed. Fasting is not required for this blood test. In general, being well hydrated (drinking plenty of water before the blood draw) will help make your veins somewhat easier to locate and access for the blood draw.
Estimated time to receive results is 2-4 days.
Please be advised, that our services are strictly self pay and are not eligible for submission as a claim to your health insurance provider. However, you can submit the receipt for reimbursement to many Flexible Spending and Health Savings Accounts for reimbursement.