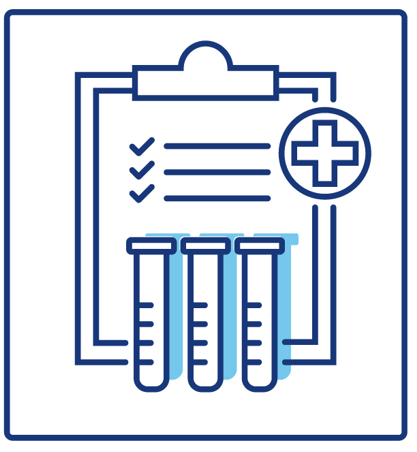 Nicotine & Cotinine, Urine
$59.99
CPT Code(s)
80323
Methodology
Liquid Chromatography/Tandem Mass Spectrometry (LC/MS/MS)
Reference Range(s)
Nicotine

| | |
| --- | --- |
| Smokers | 200-700 ng/mL |
| Nonsmokers | ≤17 ng/mL |

Cotinine

| | |
| --- | --- |
| Smokers | 300-1300 ng/mL |
| Nonsmokers | ≤20 ng/mL |
Clinical Significance
This assay is used for the detection of nicotine and cotinine in urine to determine the tobacco exposure status of the individual. Nicotine has a short half-life of approximately forty minutes; Its presence may indicate recent tobacco exposure. Cotinine, the major nicotine metabolite, has a half-life of 24 hours and is detectable for several days after cessation of tobacco exposure.
Please be advised, that our services are strictly self pay and are not eligible for submission as a claim to your health insurance provider. However, you can submit the receipt for reimbursement to many Flexible Spending and Health Savings Accounts for reimbursement.
Expect results in 5 business days.
Quest test code 90646