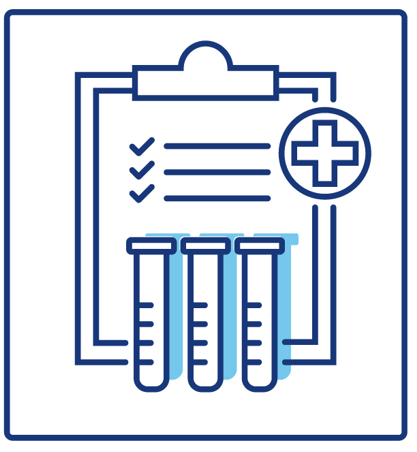 MMR + Varicella Immunity Tests
$149.99
Measles-Mumps_Rubella (MMR) Immunity Profile
An antibody test for MMR is typically ordered to determine whether a person is immune to the viruses, either because of a previous infection or due to vaccination. Presence of specific viral antibodies is presumptive evidence of immunity in the absence of clinical findings suggesting acute infection. These are qualititative (not quantitative) blood lab tests.
Varicella-Zoster Virus, Antibody, IgG or Chickenpox Titer
Test Method: Varicella-Zoster Virus, Antibody, IgG
Use: Diagnose VZV infection; determine adult susceptibility to infection (immunity). This is a qualitative test, not a quantatitive test.
Estimated time to receive online lab results is 3-4 days.
No special preparation is needed. Fasting is not required for this blood test. In general, being well hydrated (drinking plenty of water before the blood draw) will help make your veins somewhat easier to locate and access for the blood draw. This online blood lab test reports in 3 to 5 business days.
Please be advised, that our services are strictly self pay and are not eligible for submission as a claim to your health insurance provider. However, you can submit the receipt for reimbursement to many Flexible Spending and Health Savings Accounts for reimbursement.