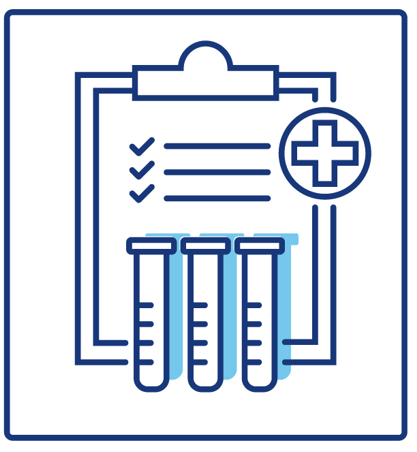 Men's 75 Test Package
$199.99
Value priced panel of tests ordered for a man's annual physical.
The Men's 75 Test Package includes:
Comprehensive Health Profile
Complete Blood Count
Metabolic Panel
Lipid Panel
Urinalysis, Complete
Thyroid Stimulating Hormone (TSH)
Cardio (high sensitivity) C-Reactive Protein
Hemoglobin A1c
Vitamin D
Prostate Specific Antigen (PSA)
Testosterone Total
Preparation: You should fast for 12 hours prior to your blood draw.
Expect results in 1-2 days after blood draw.  Very high testosterone results may prompt confirmation testing and result in longer reporting time.
Please be advised that our services are strictly self-pay and not eligible for submission as a claim to your health insurance provider, medical bill sharing company, Medicare/Medicaid or other third party payor.