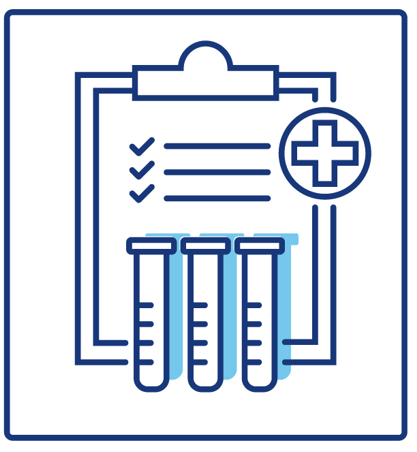 Magnesium, RBC
$65.99
Magnesium is a mineral that plays an important role in many biochemical reactions including your heartbeat, nerve and muscle function, bone development, energy production, glucose and blood pressure regulation and protein synthesis.
This test is used to evaluate Magnesium levels in red blood cells.  Magnesium is a mineral that is important for strong bones and muscles, heart health, energy production, and nerve function.  Magnesium levels are typically checked to evaluate kidney function, aid in the diagnosis of certain gastrointestinal disorders, or determine the severity of uncontrolled diabetes.  Magnesium deficiency can be associated with malnutrition, malabsorption, chronic diarrhea, and alcoholism. This is a non-fasting blood test. Expect results in 4-6 business days.
Please be advised that our services are strictly self-pay and not eligible for submission as a claim to your health insurance provider, medical bill sharing company, Medicare/Medicaid or other third-party payor.