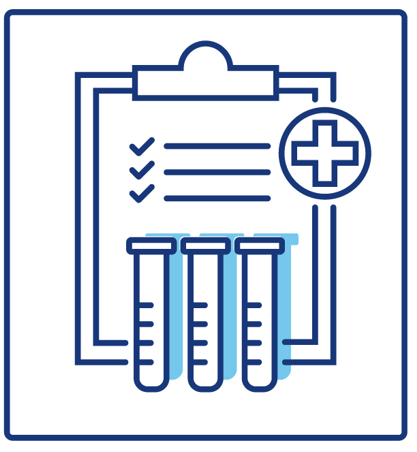 Lyme Disease Antibodies (IgG, IgM)
$89.99
Lyme disease is caused by the bacterium, Borrelia burgdorferi, and is transmitted by ticks.
Lyme disease is transmitted by a tick vector carrying Borreliaburgdorferi. Immunoblot testing qualitatively examines, with high specificity, antibodies in a patient's specimen. Immunoblot testing is appropriate for confirming a detected EIA or IFA test result. Quest test code 8593.
This test does not include reflex testing.
Please be advised, that our services are strictly self pay and are not eligible for submission as a claim to your health insurance provider. However, you can submit the receipt for reimbursement to many Flexible Spending and Health Savings Accounts for reimbursement.