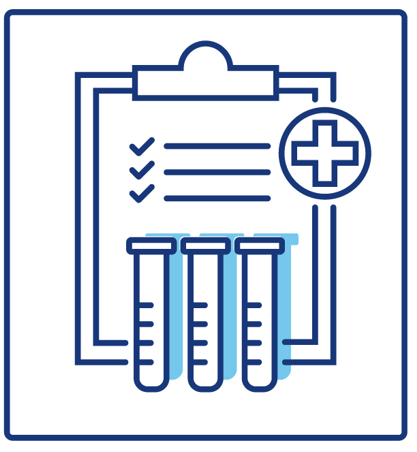 Lyme Disease Antibodies (IgG, IgM)
$89.99
Screening test for Lyme disease.
Lyme disease is transmitted by a tick vector carrying Borreliaburgdorferi. This immunoblot testing qualitatively examines, with high specificity, antibodies in a patient's specimen. This test does not include reflex testing on positive results. 
Patients who have received monoclonal mouse antibodies may have abnormal results. For any patient taking a high dose of biotin, the specimen should be drawn at least eight hours after the last dose.
This a non-fasting blood test that results in 3-5 business days.
Please be advised that our services are strictly self-pay and not eligible for submission as a claim to your health insurance provider, medical bill sharing company, Medicare/Medicaid or other third-party payor.  8593