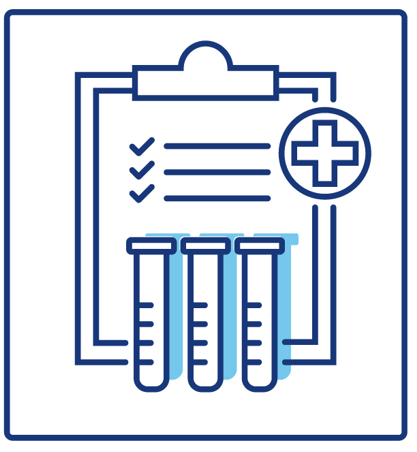 Lactic Acid Dehydrogenase (LDH) (LD)
$29.99
Elevated serum levels of LDH have been observed in a variety of disease states. The highest levels are seen in patients with megaloblastic anemia, disseminated carcinoma and shock. Moderate increases occur in muscular disorders, nephrotic syndrome and cirrhosis. Mild increases in LDH activity have been reported in cases of myocardial or pulmonary infarction, leukemia, hemolytic anemia and non-viral hepatitis
Lactic Acid Dehydrogenase (LD) (LDH)
Elevated serum levels of LDH have been observed in a variety of disease states. The highest levels are seen in patients with megaloblastic anemia, disseminated carcinoma and shock. Moderate increases occur in muscular disorders, nephrotic syndrome and cirrhosis. Mild increases in LDH activity have been reported in cases of myocardial or pulmonary infarction, leukemia, hemolytic anemia and non-viral hepatitis
Estimated time to receive results is 1-2 days.
Preparation: No special Preparation required for this test.
Please be advised, that our services are strictly self pay and are not eligible for submission as a claim to your health insurance provider. However, you can submit the receipt for reimbursement to many Flexible Spending and Health Savings Accounts for reimbursement.