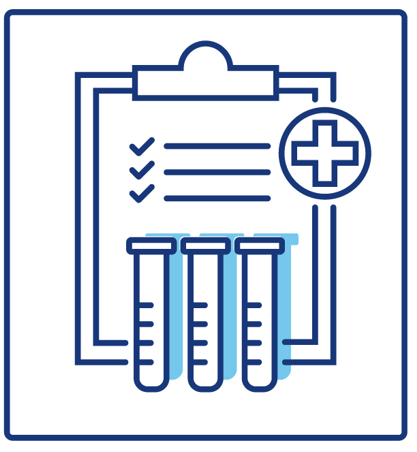 This test provides several measurements related to a person's iron levels.  Iron is a nutrient which is essential to a number of bodily processes including the production of red blood cells.  Iron is absorbed from the food a person eats and transported through the body by Transferrin, a protein produced by the liver.  Iron testing can be useful for helping to determine if a person is suffering from iron deficiency or overload. This test includes the following measurements:
Total Iron: A measure of iron in the blood:
Iron Binding Capacity (TIBC): Measures proteins in the blood, including transferrin, which are available to bind with iron.
% Saturation: A calculation of the percent of transferrin which is saturated with iron.
This is a non-fasting test. Expect results in 1-2 business days.
Please be advised that our services are strictly self-pay and not eligible for submission as a claim to your health insurance provider, medical bill sharing company, Medicare/Medicaid or other third-party payor.