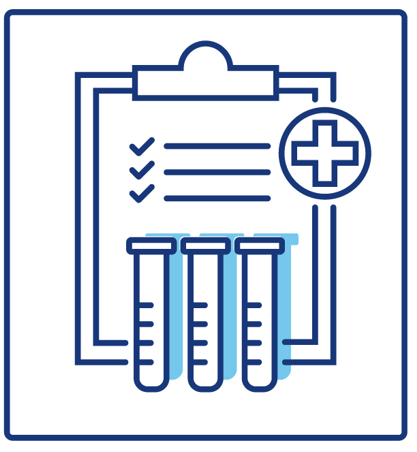 Herpes Simplex Virus II
$59.99
Herpes Simplex Virus II (HSV) IgG test help assess exposure to the STD.
The Herpes Simplex II Virus (HSV) is responsible for several clinically significant human viral diseases, with severity ranging from inapparent to fatal. An index positive result cannot distinguish between recent and past infection. If recent HSV infection is suspected but the results are negative or equivocal, the test should be repeated in 4-6 weeks. This is an IgG test.
Expect results in 2-3 business days.
Preparation: This is not a fasting test.
Please be advised that our services are strictly self-pay and not eligible for submission as a claim to your health insurance provider, medical bill sharing company, Medicare/Medicaid or other third-party payor.
3640