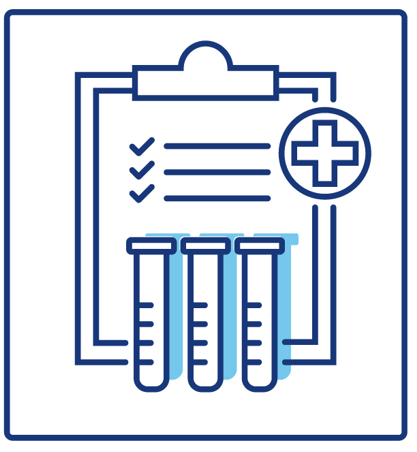 Herpes Simplex Virus 1 & 2
$89.99
This is an IgG Herpes Simplex Virus test for HSV-1 and HSV-2 specific antigens.
The Herpes Simplex Virus test utilizes recombinant type-specific antigens to differentiate HSV-1 from HSV-2 infections. An index positive result cannot distinguish between recent and past infection. If recent HSV infection is suspected but the results are negative or equivocal, the blood test should be repeated in 4-6 weeks. This is an IgG test.
Expect results in 2-3 business days.
Preparation: This is not a fasting test.
Please be advised that our services are strictly self-pay and not eligible for submission as a claim to your health insurance provider, medical bill sharing company, Medicare/Medicaid or other third-party payor.
6447