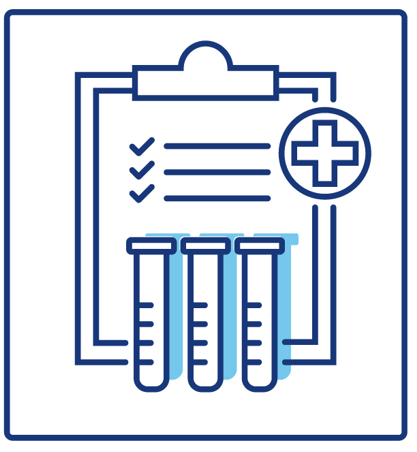 Hepatitis B Surface Antibody (Hep B Titer)
$59.99
This test is ordered to assess immunity to the Hepatitis B virus.
Hepatitis B is a liver disease that is caused by the hepatitis B virus (HBV). Presence of anti-HBs is an indicator of clinical recovery and subsequent immunity to hepatitis B virus. This test is useful for evaluation of possible immunity in individuals who are at increased risks for exposure to the hepatitis B.
Estimated time to receive online results is 1-2 days.
Preparation:
Fasting is not required for this blood test.
Please be advised that our services are strictly self-pay and not eligible for submission as a claim to your health insurance provider, medical bill sharing company, Medicare/Medicaid or other third party payor.