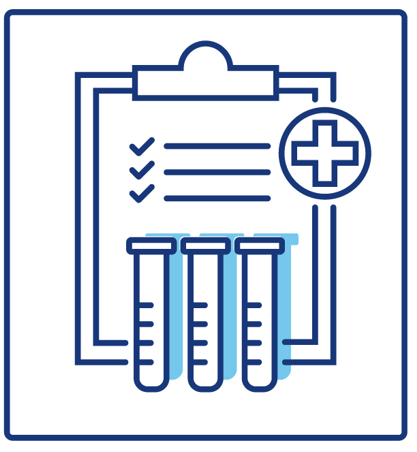 Hepatitis A IgM Antibody
$59.98
Lab blood test for Hepatitis A.
A Hepatitis A Antibody Blood Test is a differential diagnosis of hepatitis; the presence of IgM antibody to hepatitis A virus is good evidence for acute hepatitis A. The IgM antibody develops within a week of symptom onset, peaks in three months, and is usually gone after six months. The IgM antibody test detects the first antibody produced by the body when it is exposed to hepatitis A. This test is used to detect early or recent infections and to diagnose the disease in people with symptoms of acute hepatitis. This is a non-fasting blood test with an estimated turnaround time of 5 to 7 business days. Quest code 512.
Please be advised that our services are strictly self-pay and not eligible for submission as a claim to your health insurance provider, medical bill sharing company, Medicare/Medicaid or other third-party payor.