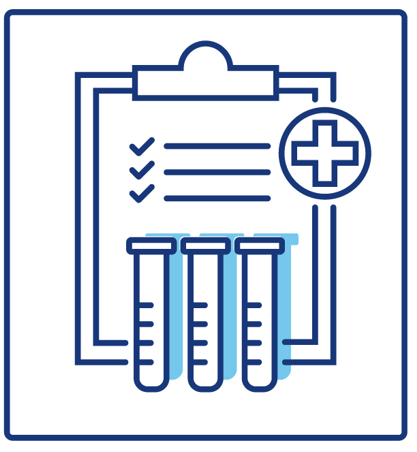 Gamma Glutamyl Transferase (GGT)
$29.99
discount online blood lab test to test for GGT liver enzyme
CPT Code(s): 82977 Quest Code 482
Methodology: Spectrophotometry (SP)
Reference Range(s)
| | | |
| --- | --- | --- |
| | Male (U/L) | Female (U/L) |
| | 12-122 | 15-132 |
| 6-11 Months | ≤39 | ≤39 |
| 1-12 Years | 3-22 | 3-22 |
| 13-15 Years | 8-32 | 7-18 |
| 16-19 Years | 9-31 | 6-26 |
| 20-29 Years | 3-70 | 3-40 |
| 30-39 Years | 3-90 | 3-50 |
| 40-54 Years | 3-95 | |
| 40-49 Years | | 3-55 |
| 50-59 Years | | 3-70 |
| 55-59 Years | 3-85 | |
| ≥60 Years | 3-70 | 3-65 |
Clinical Significance
Elevated GGT is found in all forms of liver disease. Measurement of GGT is used in the diagnosis and treatment of alcoholic cirrhosis, as well as primary and secondary liver tumors. It is more sensitive than alkaline phosphatase, the transaminases, and leucine aminopeptidase in detecting obstructive jaundice, cholangitis, and cholecystitis. Normal levels of GGT are seen in skeletal diseases; thus, GGT in serum can be used to ascertain whether a disease, suggested by elevated alkaline phosphatase, is skeletal or hepatobiliary.
Alternative Name(s) GGT
Preparation: No special preparations on your part for this test. As with any blood draw, it is a good practice to drink water ahead of the draw so that you are well hydrated.
Estimated time to receive results is 1-2 days
Please be advised, that our services are strictly self pay and are not eligible for submission as a claim to your health insurance provider. However, you can submit the receipt for reimbursement to many Flexible Spending and Health Savings Accounts for reimbursement.