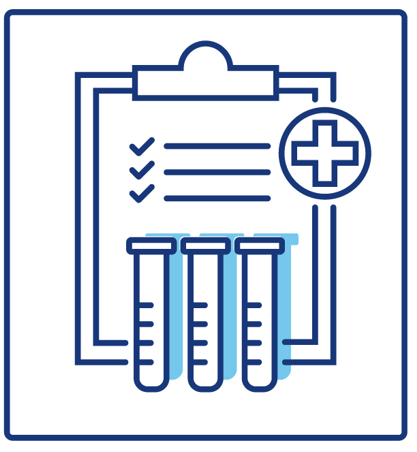 Ferritin
$39.99
The ferritin test may be ordered, along with other iron tests, when a routine CBC shows that a person's hemoglobin and hematocrit are low and their red blood cells are smaller and paler than normal (microcytic and hypochromic), suggesting iron deficiency anemia even though other clinical symptoms have not yet developed.
Ferritin
The ferritin test is ordered to assess a person's iron stores in the body. The test is sometimes ordered along with an iron test and a TIBC to detect the presence and evaluate the severity of an iron deficiency or overload.
Preparation: No special preparation is needed. Fasting is not required for this blood test. In general, being well hydrated (drinking plenty of water before the blood draw) will help make your veins somewhat easier to locate and access for the blood draw.
Estimated time to receive results is 1-2 days.
Please be advised, that our services are strictly self pay and are not eligible for submission as a claim to your health insurance provider. However, you can submit the receipt for reimbursement to many Flexible Spending and Health Savings Accounts for reimbursement.