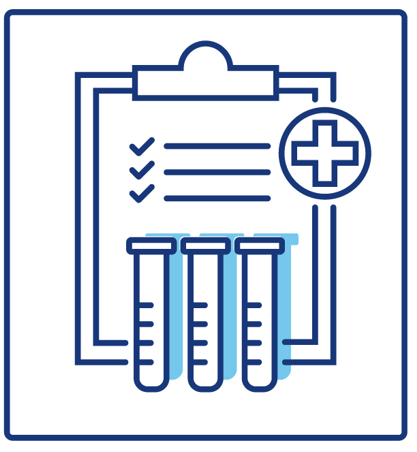 DHEA-Sulfate
$74.99
Hormone online blood test for infertility, amenorrhea, or hirsutism, to identify the source of excessive androgen
DHEA-Sulfate is used in work up for women with infertility, amenorrhea, or hirsutism to identify the source of excessive androgen; aid in the evaluation of androgen excess (hirsutism and/or virilization), including Stein-Leventhal syndrome and adrenocortical diseases, including congenital adrenal hyperplasia and adrenal tumor. DHEA-S is not increased with hypopituitarism. It is low in Addison disease.
Preparation: In patients receiving therapy with high biotin doses (ie, >5 mg/day), no sample should be taken until at least eight hours after the last biotin administration.3 As with all tests containing monoclonal mouse antibodies, erroneous findings may be obtained from samples taken from patients who have been treated with monoclonal mouse antibodies or who have received them for diagnostic purposes.3 In rare cases, interference due to extremely high titers of antibodies to streptavidin and ruthenium can occur.3 The test contains additives that minimize these effects.
Estimated time to receive results is 2-3 days.
Please be advised, that our services are strictly self pay and are not eligible for submission as a claim to your health insurance provider. However, you can submit the receipt for reimbursement to many Flexible Spending and Health Savings Accounts for reimbursement.