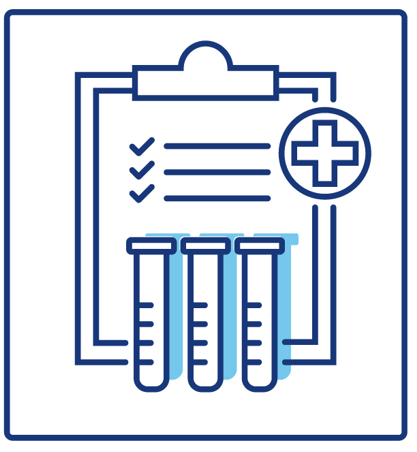 Colon Cancer Blood Test
$399.99
ColoVantage

®

(Methylated Septin 9)
CPT Code(s)
81327
Methodology
Real-Time Polymerase Chain Reaction (RT-PCR)

This test was developed and its analytical performance characteristics have been determined by Quest Diagnostics. It has not been cleared or approved by FDA. This assay has been validated pursuant to the CLIA regulations and is used for clinical purposes.
Reference Range(s)
Not detected
Clinical Significance
Methylated Septin 9 is a DNA marker associated with colorectal cancer.
This is a blood test (Quest test code 16983) and no special patient preparation is required.
Expect results in 7-8 business days.
Please read the informaiton under our "Additional Details" tab and consult your physician to determine if this test is suitable for you.
Please be advised, that our services are strictly self pay and are not eligible for submission as a claim to your health insurance provider. However, you can submit the receipt for reimbursement to many Flexible Spending and Health Savings Accounts for reimbursement.

Sample of Colon Cancer Blood Test Results