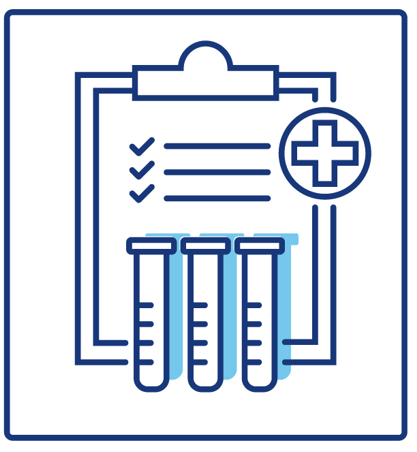 Cardio IQ Advanced Lipid Panel
$159.99
The Cardio IQ Advanced Lipid Profile provides a more comprehensive assessment of dyslipidemia and cardiovascular risk than standard lipid panel measurements.
It includes these test components:
Result
Code
Result Name
LOINC Code
Component Name
25003000
CHOLESTEROL, TOTAL
2093-3
Cholesterol
25002900
TRIGLYCERIDES
2571-8
Triglyceride
25015900
HDL CHOLESTEROL
2085-9
Cholesterol.in HDL
25016900
LDL-CHOLESTEROL
13457-7
Cholesterol.in LDL
25017000
CHOL/HDLC RATIO
9830-1
Cholesterol.total/Cholesterol.in HDL
25017210
NON HDL CHOLESTEROL
43396-1
Cholesterol.non HDL
86002760
LDL PARTICLE NUMBER
54434-6
Lipoprotein.beta.subparticle
86002761
LDL PEAK SIZE
17782-4
Lipoprotein.beta.subparticle
86002762
LDL PATTERN
47213-4
Cholesterol.in LDL real size pattern
86006295
HDL LARGE
43729-3
Lipoprotein.alpha.subparticle.large
86009431
LDL SMALL
43727-7
Lipoprotein.beta.subparticle.small
86009433
LDL MEDIUM
Pending assignment
50057700
APOLIPOPROTEIN B
1884-6
Apolipoprotein B
25024000
LIPOPROTEIN (a)
43583-4
Lipoprotein (little a)
Preparation: fast 12-14 hours prior to this test, unless you are diabetic or pregnant. Fasting means abstaining from food and any non-water drinks. Do drink plenty of water while fasting and continue with any prescribed medications.
Please be advised, that our services are strictly self pay and are not eligible for submission as a claim to your health insurance provider. However, you can submit the receipt for reimbursement to many Flexible Spending and Health Savings Accounts for reimbursement.
Estimated turn around time is 5-7 business days