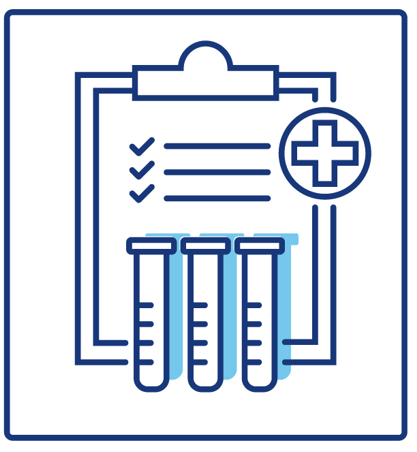 Cancer Antigen 27-29
The discount online blood lab test, Cancer antigen 27-29 (CA 27-29,) is used to predict early recurrence of disease in women with treated carcinoma of the breast.
Quest Code 29493
Methodology Immunoassay (IA)
Limitations: CA 27.29 is not intended as a screening test.
Reference Range(s)
This test was performed using the Siemens Chemiluminescent method. Values obtained from different assay methods cannot be used interchangeably. CA 27.29 levels, regardless of value, should not be interpreted as absolute evidence of the presence or absence of disease.
Clinical Significance
CA 27.29 may be useful for monitoring patients for metastatic breast cancer.
This is a non-fasting test. Expect online blood lab test results in 2-3 business dates.
Please be advised, that our services are strictly self pay and are not eligible for submission as a claim to your health insurance provider. However, you can submit the receipt for reimbursement to many Flexible Spending and Health Savings Accounts for reimbursement.