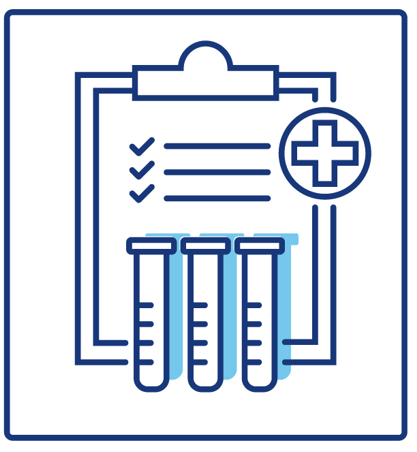 C-Peptide
$58.99
Carcinoembryonic Antigen (CEA)
C-Peptide
C-Peptide is useful in the evaluation of pancreatic beta cell function (e.g., helping distinguish type 1 from type 2 diabetes mellitus, or monitoring patients who have received islet cell or pancreatic transplants) and for determining the source of insulin in patients with hyperinsulinemic hypoglycemia (e.g., distinguishing insulin-secreting tumors from exogenous insulin administration). It is also sometimes measured as an additional means (more resistant to hemolysis than is insulin itself) for evaluating glucose tolerance tests.
Quest lab test # 372
Preparation: Patient should fast 12 hours prior to collection. Check with your physician for additional or different preparation requirements if you are diabetic or pregnant.
Please be advised, that our services are strictly self pay and are not eligible for submission as a claim to your health insurance provider. However, you can submit the receipt for reimbursement to many Flexible Spending and Health Savings Accounts for reimbursement.