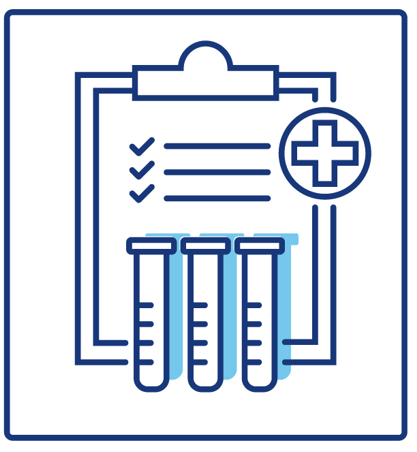 Bilirubin, direct
$29.99
discount online blood lab test for liver that measures bilirubin, direct.
CPT Code(s) 82248 Quest code 285
Methodology: Spectrophotometry (SP)
Reference Range(s): ≤0.2 mg/dL
Clinical Significance
Measurement of the levels of bilirubin is used in the diagnosis and treatment of liver, hemolytic, hematologic, and metabolic disorders, including hepatitis and gall bladder obstruction. The assessment of direct bilirubin is helpful in the differentiation of hepatic disorders. The increase in total bilirubin associated with obstructive jaundice is primarily due to the direct (conjugated) fraction. Both direct and indirect bilirubin are increased in the serum with hepatitis.
Alternative Name(s) Conjugated Bilirubin
Preparation: No special preparation is needed. Fasting is not required for this blood test. In general, being well hydrated (drinking plenty of water before the blood draw) will help make your veins somewhat easier to locate and access for the blood draw
Please allow 1-2 business days for the results of this test.
Please be advised, that our services are strictly self pay and are not eligible for submission as a claim to your health insurance provider. However, you can submit the receipt for reimbursement to many Flexible Spending and Health Savings Accounts for reimbursement.