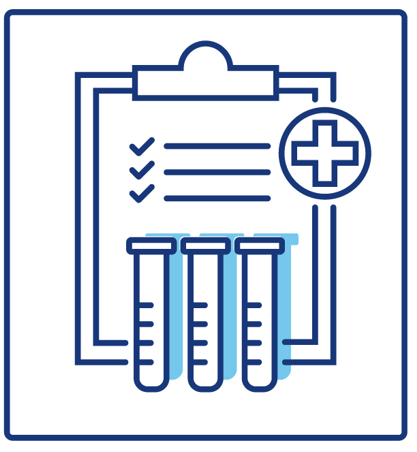 Antinuclear Antibodies Direct (ANA)
$49.99
The ANA test is ordered to help screen for autoimmune disorders and is most often used as one of the tests to diagnose systemic lupus erythematosus (SLE). Depending on the patient's symptoms and the suspected diagnosis, ANA may be ordered along with one or more other autoantibody tests. Other laboratory tests associated with presence of inflammation, such as erythrocyte sedimentation rate (ESR) and/or C-reactive protein (CRP) may also be ordered.
Antinuclear Antibodies Direct (ANA)
The ANA test is ordered when a patient shows signs and symptoms that are associated with Systemic Lupus Erythematosus (SLE) or another autoimmune disorder. This is a qualitative test which means it reports positive or negative. This test reflexes to Quest 36209 ANA Titer and Pattern. Expect results back in 3-4 days, longer if reflex testing is undertaken.
Preparation: No special preparation is needed. Fasting is not required for this blood test. In general, being well hydrated (drinking plenty of water before the blood draw) will help make your veins somewhat easier to locate and access for the blood draw.
Please be advised, that our services are strictly self pay and are not eligible for submission as a claim to your health insurance provider. However, you can submit the receipt for reimbursement to many Flexible Spending and Health Savings Accounts for reimbursement.