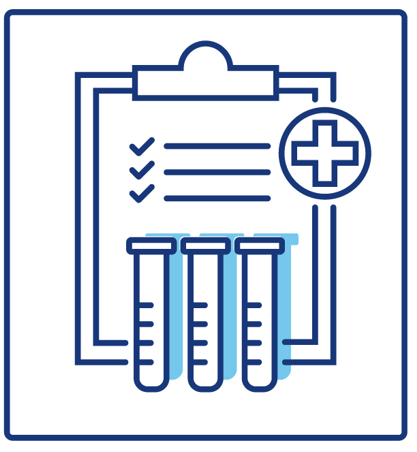 Anti-Mullerian Hormone (AMH), Female
$139.99
Lab test to determine AMH levels.
Anti-Mullerian Hormone (AMH), Female – AMH-MIS may be used in the investigation of ovarian reserve since AMH concentrations in adult women reflect the number of small antral and preantral follicles entering the growth phase of their life cycle.
AMH levels can be helpful in determining a woman's ovarian (egg) reserve and how likely she is to be able to conceive. It can also be useful in predicting the onset of menopause. AMH may be abnormally elevated by conditions such as Polycystic Ovarian Syndrome (PCOS) or ovarian tumors.
Expect lab results in 2-5 business days.
Preparation: This is not a fasting test.
Please be advised that our services are strictly self-pay and not eligible for submission as a claim to your health insurance provider, medical bill sharing company, Medicare/Medicaid or other third-party payor.