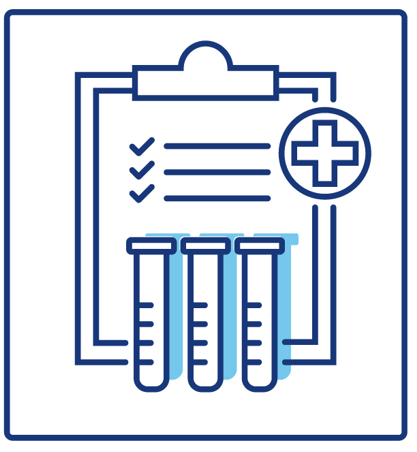 Coronavirus COVID-19 Antibody Test
$119.99
Coronavirus COVID-19 Antibody Test
This is a new blood test offered by our partner lab, Quest Diagnostics, that identifies the presence of antibodies that would indicate that a person had exposure and an immune response to COVID-19. The test is marketed under FDA's Policy for Diagnostic Tests for Coronavirus Disease.
You can order this test and take the lab form we provide you to any Quest patient service center for your blood draw. You will need to make an appointment as walkins are not permited for this test. We'll give you the instructions to do so. Results are qualitative, meaning the result is positive or negative (not quantitative), and will be available in 1 to 3 days from your blood draw. Update: due to high demand, the lab is reporting delays getting test results for this test. Currently, most results are taking about 4 days to report.
This not a test to see if you are sick with the Coronavirus. Do not go to the lab if you have a temperature or dry cough or any symptoms or reasons to believe you have the Coronavirus; instead, contact your health care provider or hospital for guidance. If you had symptoms but have been symptom free for 10 days, you may go to the lab for this test.
You do not need to fast for this test.
Please select "Additional Details" for more information about this test.
Please be advised, that our services are strictly self pay and are not eligible for submission as a claim to your health insurance provider. Health One Labs is unable to assist you with any third party reimbursement claims. No refunds are available for this test.