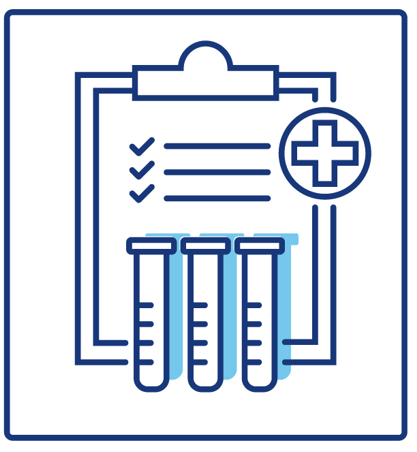 Alpha Fetoprotein, Tumor Marker
$139.99
Alpha-Fetoprotein, Tumor Marker
CPT Code(s)

82105


Methodology
Immunoassay (IA)
Limitations
Patients who have received monoclonal mouse antibodies may have abnormal results. For any patient taking a high dose of biotin, the specimen should be drawn at least eight hours after the last dose.
Reference Range(s)
Male (ng/mL)
Female (ng/mL)
0.5-16387.00.5-18964.0
1-11 Months
0.5-28.3
0.5-77.0
1-3 Years
0.5-7.9
0.5-11.1
>3 Years
<6.1
<6.1
*Pediatric range is based on full term neonates, values for premature infants may be higher.
The use of AFP as a tumor marker in pregnant females is not recommended.
Clinical Significance
Elevation of serum AFP above values found in healthy individuals occurs in several malignant diseases, most notably nonseminomatous testicular cancer and primary hepatocellular carcinoma. AFP is not recommended as a screening procedure to detect cancer in the general population.
Alternative Name(s) AFP
Please be advised, that our services are strictly self pay and are not eligible for submission as a claim to your health insurance provider. However, you can submit the receipt for reimbursement to many Flexible Spending and Health Savings Accounts for reimbursement.
Quest Test code 237